Microbes BioSciences
For 30 years, Microbes BioSciences has worked closely with growers and partners to manufacture and distribute scientific strains of bacteria to enhance plant growth and crop protection. We are experts in developing and applying innovative technologies to solve several challenges.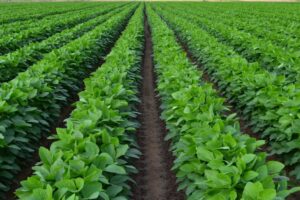 The benefits to our customers and partners are:
Improved soil biodiversity and plant health in support of the next generation of crops
Increased crop yields
Reduced use of fertilizers and associated costs
Water conservation
We bring a strong sense of mission to addressing global food supply challenges that include declining soil conditions, declining crop yields, dramatically rising costs of fertilizers, and the environmental impacts of their use.
Our ongoing projects include:
Microbial enhanced oil recovery (MEOR) and bioremediation of soil and water.
Agricultural liquid Bacillus bacteria amendments
Custom formulation and manufacturing for targeted pest control
Biological nematode and fungal control
Animal and human nematode control
Microbiology and soil science studies
Granular, organic, microbial fertilizers
Please contact us to learn how we can help you with a tailored solution to address your challenges.