Seed Treatment with Seed SoilCure® ST
MicrobesBio develops and sells a number of off-the-shelf packaged products and custom formulations for growers. The MicrobesBio  product that is most commonly used for seed treatment is SoilCure® ST. This eco-friendly liquid microbial amendment offers complete protection with a diversity of microorganisms high-concentrated that helps the plant to have a better establishment, have better vigor, and have a better fertilizer uptake.
Creates a synergistic action between the fungus and bacteria


Can be applied in organic production

SoilCure ST increases the plant's tolerance to biotic and abiotic stresses

Maximizes the grower's return on investment by reducing pesticide expenses



SoilCure ST provides a number of benefits:
Serves as a biostimulator, making plants more resistant and with better growth

Improves yields AND reduces biotic stress and, at the same time, reduces pathogens infestation

Colonizes the roots and protects crops in the first stages of growth through microorganism consortia


Improves the availability of nutrients in the root system and increases uptake

Reduces the use of agrochemicals with a positive environmental impact.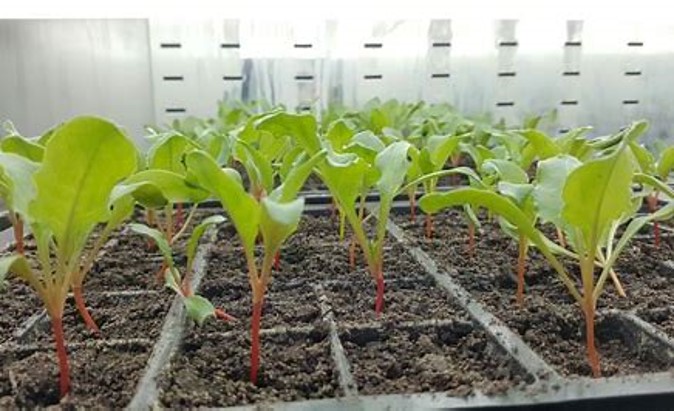 Seed treatment is the application of biological, physical and chemical techniques and agents that provide the seed and the plant with protection against the attack of insects and diseases transmitted by this means; as well as those that attack crops in early stages, causing devastating consequences in crop production when they are not controlled.
The demand for biological seed treatment solutions is increasing as they ensure farmers protect their potential harvest and quality while minimizing crop losses with safety products for the environment and for the user. Biological seed treatment products can be classified into crop protection products, which have a clear effect against pests or diseases (biotic stress), and bio stimulants that increase crop resilience against abiotic stress, such as drought. and salt stress, and improve nutrient assimilation.
SoilCure is a product that perfectly encompasses these two classifications.
SoilCure ST, is a microbial inoculant that can be applied as seed treatment to deliver microorganisms directly to the plant rhizosphere—, with the ability to protect in the first crop stage,  increase plant growth and avoid the abiotic stress.